One of the smallest countries in the Southern Hemisphere, Swaziland has the highest rate of HIV/AIDS on Earth.
The nation has been ruled since 1986 by King Mswati III, whose government combines a Western-style parliament with the traditional Swazi Tinkhundla system. Within the country's four regions – Hhohho, Manzini, Shiselweni and Lubombo – there are 55 Tinkhundla, or administrative centers, comprised of 390 chieftaincies.
Surrounded on three sides by South Africa and bounded on the east by Mozambique, The Kingdom descends from the highveld in the west to the midveld and lowveld in the center of the country and then rises abruptly to the Lubombo Plateau in the east. Mountains and savannah, temperate forests and tropical plains are all contained within its borders.
While there is a growing class of Swazi professionals, 70% of the country's population of 1.1 million people live as subsistence farmers on traditional homesteads spread throughout rural communities.
Their primary crop and staple of the Swazi diet is maize. Compounding longer-term issues such as overgrazing and floods, the lives of rural families have been made difficult lately by years of recurring drought. Lack of food and water are constant problems in Swaziland.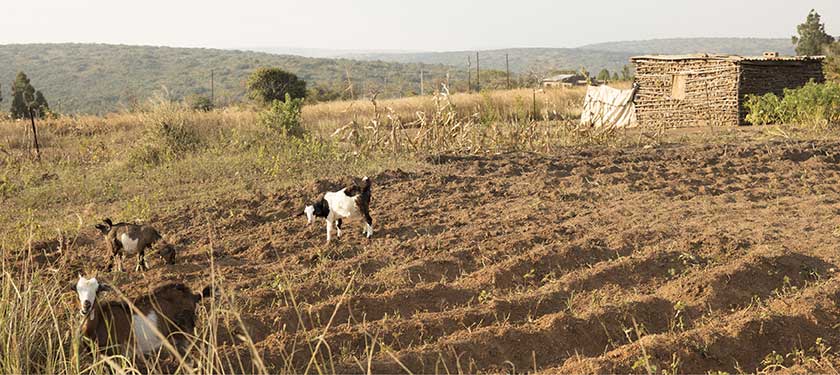 Beyond these issues lies another: Swaziland has the highest rate of HIV/AIDS in the world. As a result, one-quarter of children under 17 are orphans, and 45% are classified as vulnerable, according to PEPFAR. While great strides have been made in delivering antiretroviral treatment (ART) and curbing new infections, UNAIDS reports that nearly 30% of the adult population is living with HIV.