Our newest initiative reaches 100 Neighborhood Care Points.
In the autumn of 2017, the Thomas Engel Foundation asked Young Heroes to assume management of a network of Neighborhood Care Points (NCPs) that reach over 3,000 children. These community-based structures, staffed by women volunteers, offer orphans a daily meal and a caring adult presence.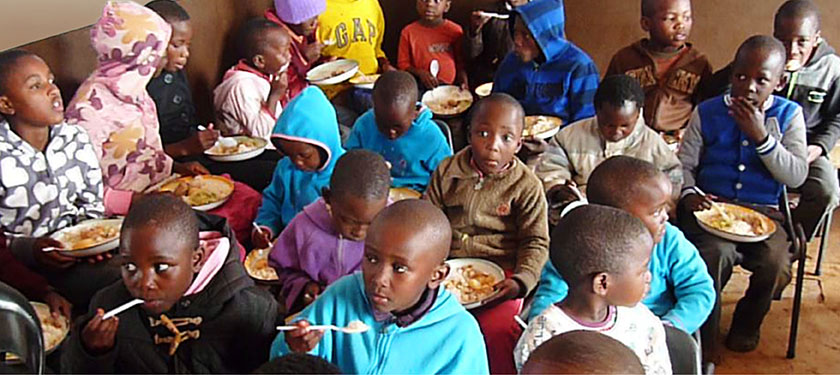 Litsemba ("hope" in siSwati) is supported by other German foundations and by the Rotary Club of Mbabane.
The full program includes food; pre-school education for the youngest children; a mobile clinic that provides basic healthcare; and income-generating projects for the caregivers who so generously give their time.
To undertake this new program, Young Heroes opened a satellite office in Nhlangano with a dedicated staff of six.