In 2013, Young Heroes launched its Skills Training Empowerment Program (STEP).
Through it, orphans who have turned 19 or completed secondary school become eligible for a free, year-long training course in their choice of 10 vocations and business management. The goal is to equip them with the skills and knowledge needed to become employed or to start their own businesses. Since its inception, over 300 students have participated in STEP and become certified in their fields.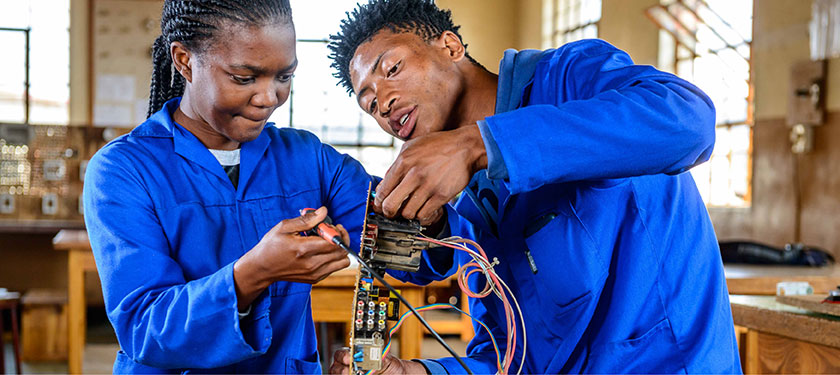 Among the courses STEP offers are:
Agriculture
Motor mechanic
Pre-school teaching
Plumbing
Electrical wiring
Catering and decorating
Carpentry and wood work
Metal work
Sewing
Computer studies.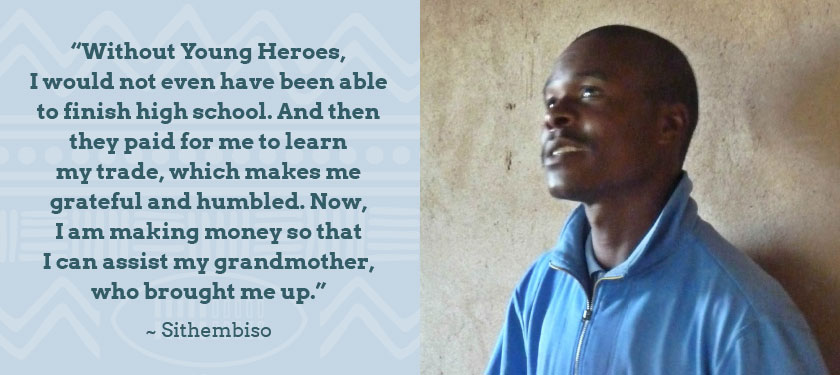 Our partners in STEP are certified training centers all throughout Swaziland:
Buhle Catering School
Manzini Industrial Training Centre
Manzini Youth Care
Mpaka Vocational Training Centre
Nhlangano Agricultural Skills Training Center
Siteki Industrial Training Centre
With your help, Young Heroes can prepare our kids to take their first steps into self-sufficient adulthood.